Wiener Symphoniker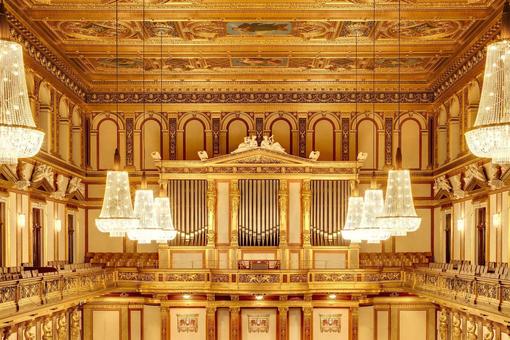 Family
Wiener Symphoniker
Conductor: Johannes Wildner
Marko Simsa, moderation


A spoonful of music. Medicine for the soul
Does music have side effects? For the Musikverein Festival, we take Beethoven's personal medicine spoon out of our archives and try it out:
Host Marko Simsa and the Vienna Symphony Orchestra administer nine sounding spoonfuls of musical medicine to an audience eager to experiment in the Golden Hall. Sit back and let it take effect...
Works by Aram Khachaturian, Edward Elgar, Bedřich Smetana, Johann Strauss Sohn, Wolfgang Amadeus Mozart, Ludwig van Beethoven, Jacques Offenbach
Orchestra concert for audience from 10 years
Venue
Grosser Saal
Musikvereinsplatz 1
1010
Wien