Die letzte Verschwörung (Last Conspiracy)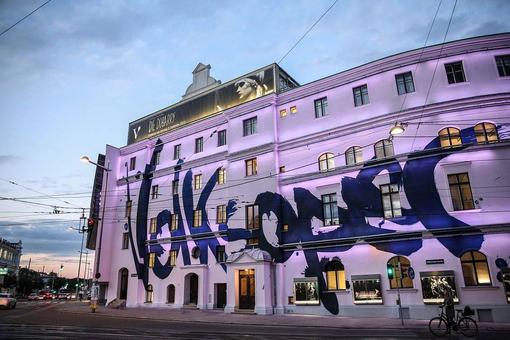 Stage direction: Lotte de Beer
Choreography: Otto Pichler
The Last Conspiracy (Die letzte Verschwörung) is a parodic ride through the abysses of today's conspiracy myths. The successful talkshow host Friedrich Quant gets caught up in a whirlwind of conspiracy theories, and they are all true.
Everything starts with a fateful encounter with a supposed flat-earther, through which Quant falls more and more into the world of conspiracy theories. But every time he thinks he has revealed the truth, another incredible conspiracy opens up. Around every corner lurks yet another new explanation for the world, one that is even more outlandish, but at the same time even more real than the previous one. This leads to an increasingly burlesque plot involving subterranean reptilian creatures, aliens, artificial intelligences, simulated worlds and even pizzas made of human flesh. When Quant finally uncovers the "final conspiracy", nothing is ever the same again. Or is it?
Hardly anyone is more suited to writing a contemporary operetta than Moritz Eggert. He composes undiluted music that conveys a clear message to a broad audience. In terms of structure and dramaturgy, this work combines Offenbach's early operettas with the most modern theatrical language. Eggert says: "The history of operetta is marked by a touch of nostalgia and, of course, entertainment. Traditionally, however, operetta has also always been associated with critical theatre that deals with current issues. The Last Conspiracy is part of this tradition.


Venue
Währinger Straße 78
1090
Wien
Current Dates
Thu.

01 Feb 2024

,

7 p.m.

Fri.

09 Feb 2024

,

7 p.m.

Tue.

13 Feb 2024

,

7 p.m.

Sun.

18 Feb 2024

,

6 p.m.