Anatevka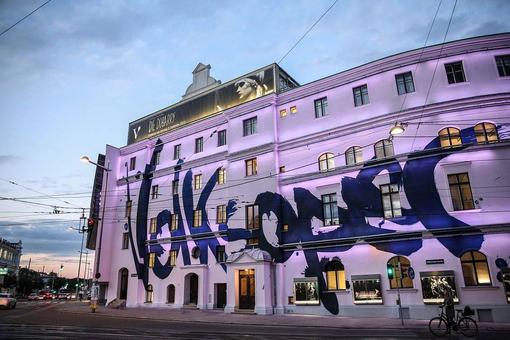 In German language

Direction: Matthias Davids
Choreography: Melissa King
New York, 1916: When the poet Scholem Alejchem is laid to rest, hundreds of thousands line the streets to pay their last respects to the author.
New York, 1964: Almost 50 years after Alejchem's death, the musical The Fiddler on the Roof by Jerry Bock, Joseph Stein and Sheldon Harnick, based on his stories, celebrates its premiere and immediately becomes a worldwide success.
Vienna, 2003: Anatevka, as the musical is called in German, premieres at the Volksoper in a production by Matthias Davids. Balancing humour and seriousness, it becomes one of the audience's most popular productions.
How can this global success be explained? The story itself does not sound like a classical musical: the Jewish shtetl of Anatevka is home to the milkman Tevje, his wife Golde and their five daughters. What starts like a fairy tale turns out to be a highly realistic story: the daughters' marriage plans put the father's sense of tradition to the test - and when a pogrom descends on Anatevka, the family is scattered. The play, however, not only tells of life in the shtetl, its core is a universal story of growing up and fragile traditions.
Recommended from 9 years
Venue
Währinger Straße 78
1090
Wien
Current Dates
Fri.

06 Oct 2023

,

7 p.m.

Thu.

12 Oct 2023

,

7:30 p.m.

Sun.

15 Oct 2023

,

4:30 p.m.

Thu.

19 Oct 2023

,

7 p.m.

Tue.

24 Oct 2023

,

7 p.m.