Jolanthe and the Nutcracker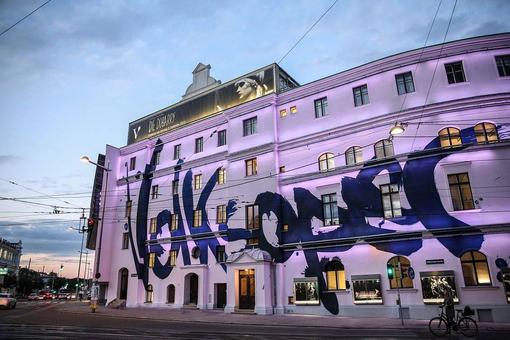 Family
In German language with German surtitles

Director: Lotte de Beer
Choreography: Andrey Kaydanovskiy
A poetic family performance for children and adults, combining dance and song with imaginative costumes, a seven-headed Mouse King in the snow and a utopian ending. Lotte de Beer, Omer Meir Wellber and Andrey Kaydanovskiy present an evening of two of Tchaikovsky's masterpieces: the opera Jolanthe and the ballet The Nutcracker.
Jolanthe is a blind princess. A famous doctor is able to cure her, but only after she has been told about her blindness. Her father, however, does not want to break this news to her, to spare her pain at any cost. An unexpected visitor, the future lover, explains to the princess what it means to be able to see. Not only in Jolanthe does a rift through the ordered structures of childhood lead to a new world, but also in Tchaikovsky's ballet: a girl recognises a prince in the Nutcracker, with whom she sets off on a dream journey to a fairytale land of milk and honey.
The Volksoper interweaves the two works into a story about growing up and learning to see the world as it is. The Nutcracker music and the dancers of the Vienna State Ballet show us the world of Jolanthe's inner eye. "There comes a time in life when you have to decide whether you want to remain a blind princess or see the world in all its imperfection," says Lotte de Beer.
From the Vienna State Ballet, the dancers of the corps de ballet can be experienced as flowers, candys, soldiers, mouse kings and snowflakes.
Recommended from 8 years


Venue
Währinger Straße 78
1090
Wien
Current Dates
Sun.

04 Feb 2024

,

5 p.m.

Thu.

08 Feb 2024

,

7 p.m.

Sun.

11 Feb 2024

,

4:30 p.m.

Sat.

17 Feb 2024

,

6:30 p.m.

Tue.

20 Feb 2024

,

11 a.m.

Sat.

24 Feb 2024

,

6 p.m.

Sun.

03 Mar 2024

,

4:30 p.m.

Thu.

07 Mar 2024

,

6 p.m.

Sun.

10 Mar 2024

,

6 p.m.