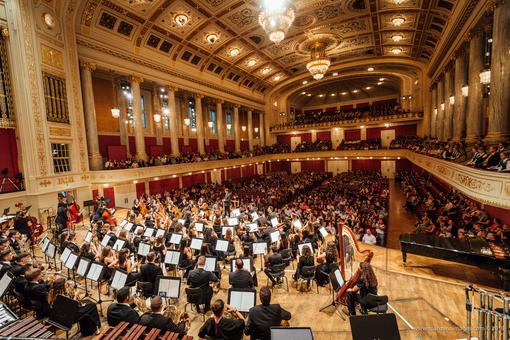 Summa Cum Laude
Europe's largest international youth music festival for choirs, orchestras and symphonic bands will be held under the patronage of the Austrian Federal President and the Austrian Commission for UNESCO for the eleventh time from the 1st to the 6thof July 2022 in the most beautiful concert venues in Vienna and its surrounding regions.
One of the highlights of the festival is the Gala Winner's Concert. The prize‐winners from all categories of the competition will show of their skills in a colorful and unique musical event on the stage of the Golden Hall of the Wiener Musikverein.
This year's Gala Winner's Concert is also a charity concert to support the Caritas with their Ukraine help.
In a festive ceremony the young musicians will finally be seen off with lasting impressions of the cultural diversity of Vienna.