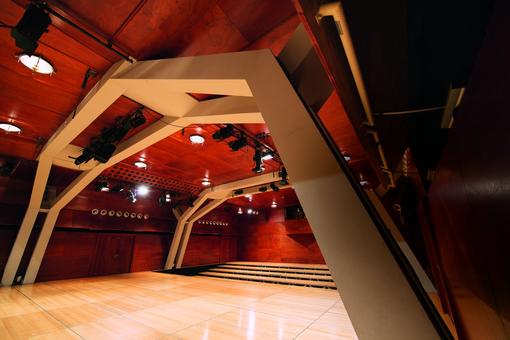 Martin Eberle & Martin Ptak
Martin Eberle, trumpet, flugelhorn, harmonium, Fender Rhodes, electronics
Martin Ptak, piano, synthesizer, combo organ, trombone

Daniel Biegger, lighting design


Martin Eberle and Martin Ptak met in 2012 at "Die Strottern & Blech". In 2018 they received great response for "Twilight Train", a setting of a Bruegel painting at the "Ganymede" project in the Kunsthistorisches Museum Vienna. Their music has a repetitive, flowing simplicity thanks to basic harmonic colors and simple grooves. When the duo performs at the Vienna Konzerthaus, Daniel Biegger's lighting design makes the music and its impressive spheres of sound tangible to the eyes as well.
Venue
Berio-Saal. Gewidmet von Kapsch
Lothringerstraße 20
1030
Wien