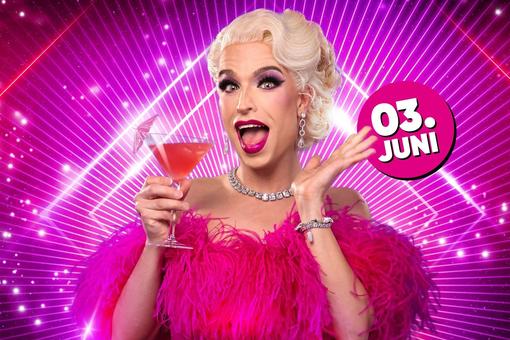 GURL! - The new Ladies* Night
From June 3, 2022, every first Friday of the month in the Babenberger Passage: GURL!

The party exclusively for ladies, madames, misses, gurls and of course their gay besties!

Entertainment will be provided by six drag queens and a very special party gurl!
The well-known drag queen and host Tamara Mascara.
She will provide already at the warm up from 23.00 clock so right for mood.

Why GURL!
Gurl can be used to address your best friends, it can be an expression of admiration, but it can also be used to express countless other emotions.
Venue
Burgring 3, Babenberger Passage
1010
Wien
Current Dates
Fri.

01 Jul 2022

,

11 p.m.

Fri.

05 Aug 2022

,

11 p.m.

Fri.

02 Sep 2022

,

11 p.m.