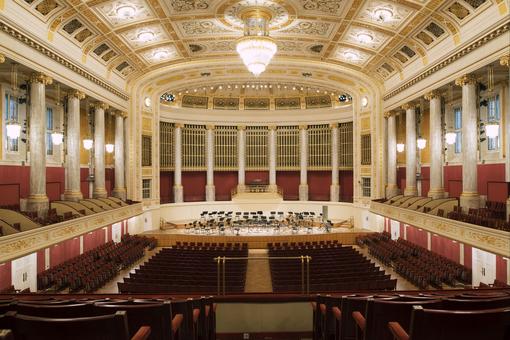 Moop Mama
Moop Mama:
Keno Langbein, rap, vocals
Martin Hutter, trumpet
Menzel Mutzke, trumpet
Johannes Geiß, alto saxophone
Marcus Kesselbauer, tenor saxophone
Jan Rößler, trombone
Peter Palmer, trombone
Peter Laib, sousaphone
Christoph Holzhauser, snare drum
Lukas Roth, bass drum

Hip hop and brass music - not possible? It does! Moop Mama occupy Bavarian streets and squares with seven horns, two drummers and rapper Keno from Creme Fresh - and now also the Great Hall. No finished beats, no produced samples, no electronics: Moop Mama do hip hop as a live project, they are a real marching band.
Venue
Grosser Saal
Lothringerstraße 20
1030
Wien