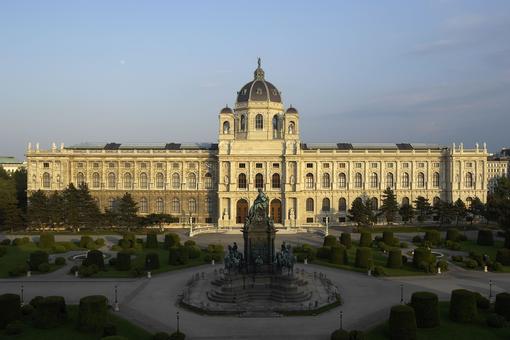 Iron Men - Chamber Music of the Wiener Symphoniker
Belinda Loukota, soprano
Heinrich Bruckner, natural trumpet, cornett, recorder
Otmar Gaiswinkler, baroque trombone, natural trumpet
Walter Voglmayr, baroque trombone, natural trumpet
Wolfgang Pfistermüller, baroque trombone, natural trumpet
Reinhard Hofbauer, baroque trombone, natural trumpet
Johannes Bogner, harpsichord

Program:
Brass music on period instruments with works by Claudio Monteverdi, Pavel Josef Vejvanovský, Johann Heinrich, Henry Purcell and others.

Experience music in dialogue with masterpieces of the Kunsthistorisches Museum Vienna. Eyes and ears expand horizons as music is heard to accompany selected exhibits. The chamber music series is accompanied by exclusive guided tours of exciting museum treasures. Guided tours set the mood for the musical focal points.

Schedule:
from 17:00: Admission to the museum
18:00 or 18:30 (free choice): Guided tour
19:30: Start of the concert

The concert ticket includes the museum admission and the guided tour.
The museum admission is not valid for special exhibitions of the Kunsthistorisches Museum.
Venue
Bassano-Saal
Maria-Theresien-Platz
1010
Wien