Viennale 2022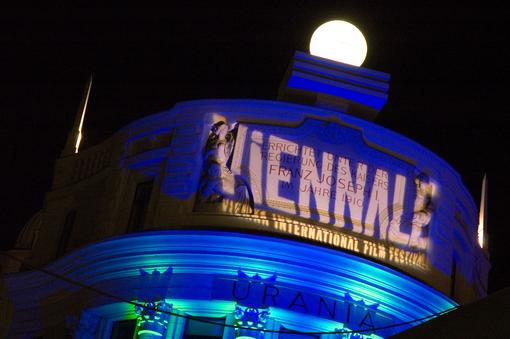 The Viennale is an annual must-attend event for cineastes and is taking place for the 60th time this year. Austria's largest film festival will once again show film highlights from all over the world from October 20 to November 1.
Every year, the Viennale brings current films of various genres from all over the world to Vienna. Among them are unknown and unusual discoveries, but also great films that have already celebrated international premieres. The latest work by David Cronenberg, for example, a science fiction drama entitled "Crimes of the Future," is eagerly awaited. French director Betrand Bonello takes up the Corona pandemic as a theme in "Coma." Charlotte Gainsbourg stars in "Les passagers de la nuit" by Mikhaël Hers about a single woman in 1980s Paris. "Brainwashed" is a well-received U.S. documentary by Nina Menkes about the male gaze in film.

A special is devoted to director Med Hondo, considered the founder of African cinema. Argentine film noir from the era of Peronism is also in focus at the Viennale this year. On the occasion of the 60th Viennale, there are also numerous films and events by and with Werner Herzog, who celebrates his 80th birthday this year.

As always, Austrian cinema is also represented. Ruth Beckermann approaches the well-known story in a documentary way in her film "Mutzenbacher". Claudia Müller presents her film about Elfriede Jelinek, who in 2004 became the first Austrian writer to be awarded the Nobel Prize for Literature.
The complete Viennale program will be online from October 11.
Various cinemas in Vienna
Advance ticket sales start on October 15, 2022
Current Dates
Thu.

20 Oct 2022

Fri.

21 Oct 2022

Sat.

22 Oct 2022

Sun.

23 Oct 2022

Mon.

24 Oct 2022

Tue.

25 Oct 2022

Wed.

26 Oct 2022

Thu.

27 Oct 2022

Fri.

28 Oct 2022

Sat.

29 Oct 2022
All dates
All Dates
October

Thu.

20 Oct 2022

Fri.

21 Oct 2022

Sat.

22 Oct 2022

Sun.

23 Oct 2022

Mon.

24 Oct 2022

Tue.

25 Oct 2022

Wed.

26 Oct 2022

Thu.

27 Oct 2022

Fri.

28 Oct 2022

Sat.

29 Oct 2022

Sun.

30 Oct 2022

Mon.

31 Oct 2022

November Fewer dates