Kaiser Wiesn 2023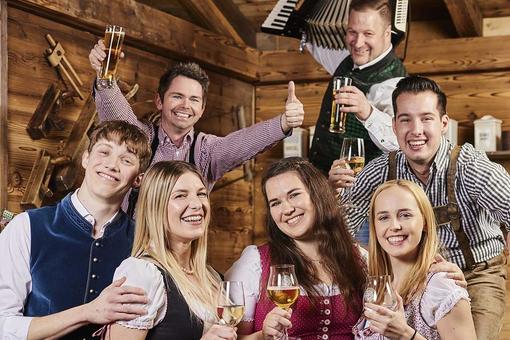 From September 21 to October 8, 2023, Vienna's largest Oktoberfest will take place on the Kaiserwiese in the Prater. And all this in a magical setting: Three marquees, five alpine pastures, a huge outdoor area in the middle of Vienna. In addition super music and - also clear - culinary at its best!

Festival of customs, gastronomy and culture for the whole family.

Three large festival tents will be open from Wednesday to Saturday from 11:30 a.m. to midnight.
During the day, admission is free. Tickets must be purchased in the evening for the events in the tents.


Venue
Kaiserwiese
Prater
1020
Wien
Current Dates
Thu.

21 Sep 2023

Fri.

22 Sep 2023

Sat.

23 Sep 2023

Sun.

24 Sep 2023

Mon.

25 Sep 2023

Tue.

26 Sep 2023

Wed.

27 Sep 2023

Thu.

28 Sep 2023

Fri.

29 Sep 2023

Sat.

30 Sep 2023
All dates
All Dates
September

Thu.

21 Sep 2023

Fri.

22 Sep 2023

Sat.

23 Sep 2023

Sun.

24 Sep 2023

Mon.

25 Sep 2023

Tue.

26 Sep 2023

Wed.

27 Sep 2023

Thu.

28 Sep 2023

Fri.

29 Sep 2023

Sat.

30 Sep 2023

October

Sun.

01 Oct 2023

Mon.

02 Oct 2023

Tue.

03 Oct 2023

Wed.

04 Oct 2023

Thu.

05 Oct 2023

Fri.

06 Oct 2023

Sat.

07 Oct 2023

Sun.

08 Oct 2023

Fewer dates