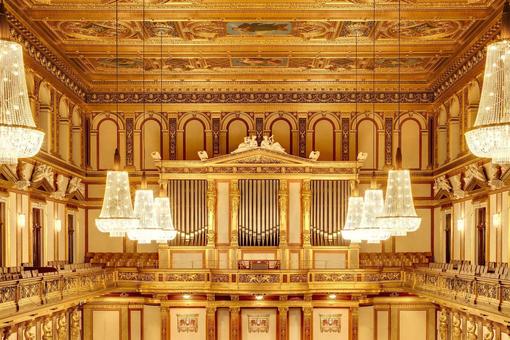 Tschechische Philharmonie
Tschechische Philharmonie
Singverein der Gesellschaft der Musikfreunde in Wien
Conductor: Semyon Bychkov
Thomas Quasthoff, moderation
Evelina Dobračeva, soprano
Lucie Hilscherová, alto
Aleš Briscein, tenor
Boris Prýgl, basso
Katia Labèque, piano
Marielle Labèque, piano
Daniela Valtová Kosinová, organ
Viktor Ullmann: The Way of Love and Death of Cornet Christoph Rilke. 12 pieces from the poetry of Rainer Maria Rilke for speaker and orchestra.
Bohuslav Martinů: Concerto for two pianos and orchestra
Leoš Janáček: Glagolitic Mass. Festive mass for solo quartet, choir, orchestra and organ, "Mša Glagolskaja"

Venue
Grosser Saal
Musikvereinsplatz 1
1010
Wien
Current Dates
Sun.

06 Mar 2022

,

7:30 p.m.