Queering the Belvedere 2023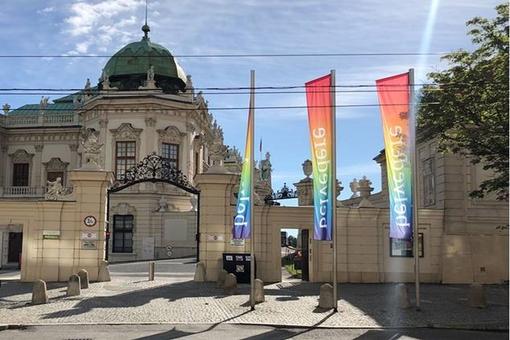 During Pride Month in June, events take place around the world: to remember those who have lost their lives fighting for the rights of queer people, but also to make visible the commitment against homophobia and the advocacy for a diverse society. The raising of the rainbow flag on public institutions and buildings testifies to a broad solidarity with the queer community and its demands.

In its anniversary year 2023, the Belvedere is once again sending a signal this June for diversity, tolerance and respect for all difference. Starting with the figure of Prince Eugene of Savoy, the builder of the Belvedere, who is read as queer today, the collection and history of the house will be examined for queer content. The rainbow flags in front of the museums, thematic accents in art education, and the Community Outreach and Public Program event series at Belvedere 21 stand for cosmopolitanism and inclusion.


Venue
Prinz-Eugen-Straße 27
1030
Wien
Tickets & Info
Programm / program:
Current Dates
Tue.

06 Jun 2023

Tue.

13 Jun 2023

Thu.

15 Jun 2023

Thu.

29 Jun 2023