wean hean 2023 - The Wienerlied Festival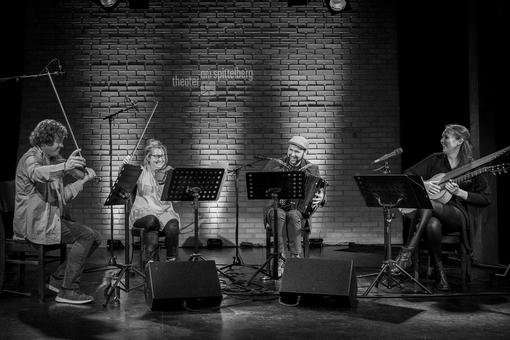 The 23rd Wienerliedfestival of the Wiener Volksliedwerk, wean hean, will take place from April 13 to May 11, 2023 at various locations in Vienna.
Around 70 artists will sing, read and play their instruments for over 25 hours of pure Wienerlied song art, over nine days, in seven special locations in Vienna. This year, they will celebrate the music of 150 years of the World's Fair, make favorite recipes sound at "Biberln und Papperln," enjoy a lightless blind date with the Strottern, bake birthday cakes and gallop around the world in 90 minutes.


Tickets & Info
Programm / program:
Current Dates
Thu.

13 Apr 2023

Fri.

14 Apr 2023

Sat.

15 Apr 2023

Sun.

16 Apr 2023

Mon.

17 Apr 2023

Tue.

18 Apr 2023

Wed.

19 Apr 2023

Thu.

20 Apr 2023

Fri.

21 Apr 2023

Sat.

22 Apr 2023
All dates
All Dates
April

Thu.

13 Apr 2023

Fri.

14 Apr 2023

Sat.

15 Apr 2023

Sun.

16 Apr 2023

Mon.

17 Apr 2023

Tue.

18 Apr 2023

Wed.

19 Apr 2023

Thu.

20 Apr 2023

Fri.

21 Apr 2023

Sat.

22 Apr 2023

Sun.

23 Apr 2023

Mon.

24 Apr 2023

Tue.

25 Apr 2023

Wed.

26 Apr 2023

Thu.

27 Apr 2023

Fri.

28 Apr 2023

Sat.

29 Apr 2023

Sun.

30 Apr 2023

May

Mon.

01 May 2023

Tue.

02 May 2023

Wed.

03 May 2023

Thu.

04 May 2023

Fri.

05 May 2023

Sat.

06 May 2023

Sun.

07 May 2023

Mon.

08 May 2023

Tue.

09 May 2023

Wed.

10 May 2023

Thu.

11 May 2023

Fewer dates