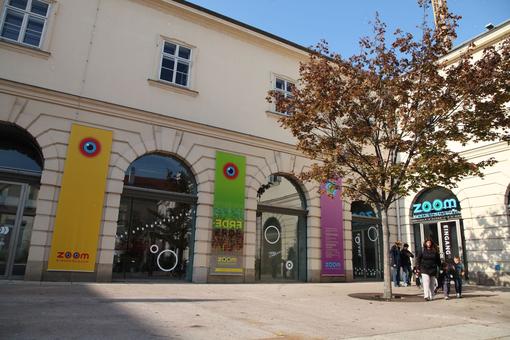 All Wood
Kid's & Family Tip
Wood is incredibly versatile. You probably know furniture and buildings made of wood, but did you know that you can even wear it?
Running time:
6 February 2021 - 5 September 2021
18 September 2021 - 20 February


In the hands-on exhibition children learn lots of fascinating facts about wood: How does a tree actually become wood, and how does it get out of the forest? What does wood look like under a microscope? Which jobs have to do with wood? What can be made out of wood? And why is wood not only good for the indoor climate, but also for the climate all around the world? As well, children also work with wood in a workshop, try out various tools, and create something out of wood yourself.
Venue
Museumsquartier, Museumsplatz 1
1070
Wien
Current Dates
Sun.

23 Jan 2022

Tue.

25 Jan 2022

Wed.

26 Jan 2022

Thu.

27 Jan 2022

Fri.

28 Jan 2022

Sat.

29 Jan 2022

Sun.

30 Jan 2022

Tue.

01 Feb 2022

Wed.

02 Feb 2022

Thu.

03 Feb 2022
All dates
All Dates
February

Fri.

04 Feb 2022

Sat.

05 Feb 2022

Sun.

06 Feb 2022

Tue.

08 Feb 2022

Wed.

09 Feb 2022

Thu.

10 Feb 2022

Fri.

11 Feb 2022

Sat.

12 Feb 2022

Sun.

13 Feb 2022

Tue.

15 Feb 2022

Wed.

16 Feb 2022

Thu.

17 Feb 2022

Fri.

18 Feb 2022

Sat.

19 Feb 2022

Sun.

20 Feb 2022