Capella Academica Vienna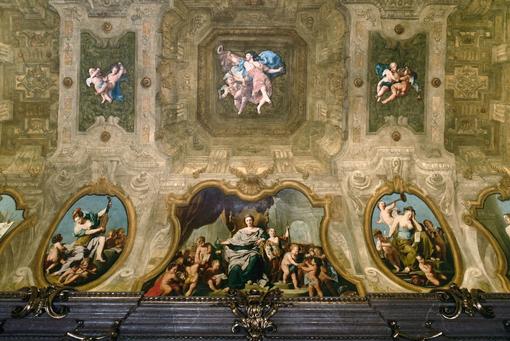 Saturday, 18.3.2023, 15:30
"String Quartet"
Eri Ota-Melkus, violin
Milkana Schlosser, violin
Alexander Krins, viola
Elisaveta Sharakhovskaya, violoncello
Ilia Marinescu, soprano
Program:
Franz Schubert: Quartet in E flat major, D87
Ludwig vanBeethoven: "Razumovsky Quartet" Op.59-1
Wolfgang Amadeus Mozart: Aria "Bella mia fiamma" KV528

Saturday, 22.4.2023, 15:30
"Chamber music with fortepiano"
Richard Fuller, fortepiano
Eri Ota-Melkus, baroque violin
Katja Scheibenpflug, mezzo-soprano
Program:
Carl Philipp Emanuel Bach: Violin sonata in B minor, H.512
Violin sonata in C minor, H514
Fantasy in F-sharp minor, H536
Johann Sebastian Bach: Aria for mezzo-soprano

Saturday, 13.5.2023, 15:30
"Piano Quartet"
Eri Ota-Melkus, violin
Alexander Krins, viola
Elisaveta Sharakhovskaya, violoncello
Megumi Otsuka, piano
Peter Goldner, bass
Program:
Robert Schumann: Piano Quartet in E flat major, Op.47
Johannes Brahms: Piano Quartet in C minor, Op.60
Wolfgang Amadeus Mozart: Aria "Centre ti lascio", KV513

Saturday, 3.6.2023, 15:30
"Music with Flauto Traversiere"
Anton Gansberger, harpsichord
Karin Reda, flauto traversiere
Alexander Krins, baroque violin
Margit Vig, baroque violin
Hristina Lazarova, mezzo-soprano
Program:
J.S. Bach: Triple Concerto in A minor
G.F. Händel: flute sonata b minor
H.I.F. Biber: Sonata in G minor "Annunciation
Mozart: Aria of Despina


At each event, music and painting from the same period are combined. During the intermission of the concert, the art historian Dr. Karl Schütz gives a short lecture on a painting selected for this purpose.
The concerts are organized by the Association of Capella Academica Wien under the direction of Eduard Melkus.
Tickets are available at the box office for 35,-- Euro, or still discounted as subscription.


Venue
Eroicasaal
Lobkowitzplatz 2
1010
Wien
Current Dates
Sat.

22 Apr 2023

,

3:30 p.m.

Sat.

13 May 2023

,

3:30 p.m.

Sat.

03 Jun 2023

,

3:30 p.m.