Voice Mania 2022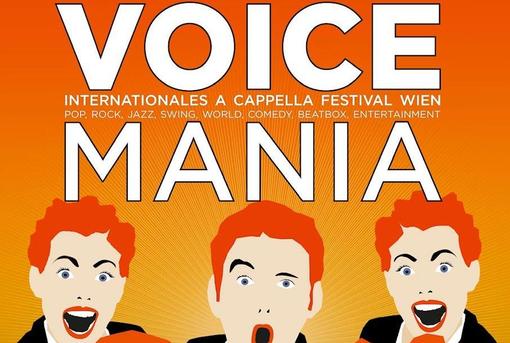 Vocal art at its best!
For the 24rd time there will not only be singing, roaring, purring, jazzing, swinging, rocking, yodeling, but also booming, stomping, tapping, breathing - singing on, vocal artistry and body acrobatics united with excitement, beatbox taught with relish and the sound cosmos for children playfully expanded!
Nearly 25 soloists and ensembles with international provenance from Croatia, Slovakia, Greece, Italy, Luxembourg, Switzerland to Zimbabwe, Kenya, Madagascar and resident in Austria as well as from Germany, the Netherlands, Sweden and Great Britain fill the city from 5 to 28 November with vocalisms of the most atmospheric kind.
As a prelude to Voice Mania, Balcanto is calling to Vienna's city center on November 5. With free admission, artists will sing, belt and groove rock-swing to pop-jazz and gospel-soul on balconies in the city. In addition, A Cappella to go - vocal accompaniment on the Graben - will whet your appetite for the 18 Voice Mania concerts.
Venues:
Theater am Spittelberg
7., Spittelberggasse 10
Metropol
17., Hernalser Hauptstraße 55
www.wiener-metropol.at
Das Muth
2., Augartenspitz
www.muth.at
Tickets & Info
Detailliertes Programm/detailed program
Current Dates
There are no dates scheduled currently.