The Magic Flute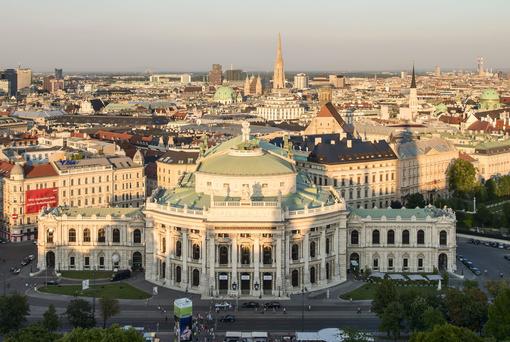 In 1791, the year of his death, the heavily indebted Mozart, together with his friend Schikaneder, completed the story about two lovers who find each other in the midst of the struggle of dark forces and thus bring to light the utopia of an empire of reason and humanity in which colorful birds also have their place.
232 years later, a traveling company of actors brings its very own version of the opera to the stage. The "Kratky-Baschik Magic Theater" is broke and urgently needs the perfect entertainment show. To achieve this, the troupe is willing to use any means: the sacred composition is rearranged, Mozart's motifs are transformed into songs of various styles, and the rewritten libretto is shared by only 6 players, each of whom has to take on several roles at once.
In a sunken world of vaudeville, vaudeville and gloomy Prater street theater, perhaps the most daring reinterpretation of the world's most famous opera is created.
Actor and musician Nils Strunk, together with author Lukas Schrenk, a three-piece band and the ensemble, create a fun-filled, musical reflection on the magic of the stage and the power of togetherness. Mozart and Schikaneder would have turned in their graves.
Venue
Universitätsring 2
1010
Wien
Current Dates
Wed.

27 Sep 2023

,

8 p.m.

Tue.

10 Oct 2023

,

8 p.m.

Fri.

13 Oct 2023

,

7:30 p.m.

Sat.

28 Oct 2023

,

8 p.m.