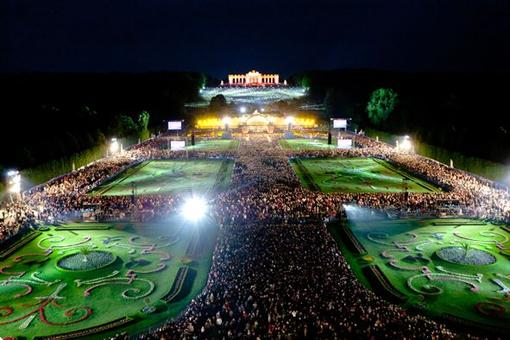 Summer Night Concert Schönbrunn 2021
Conductor: Daniel Harding
Igor Levit, piano
Works by Leonard Bernstein, Giuseppe Verdi, Sergei Rachmaninow, Jean Sibelius, Edward Elgar, Claude Debussy und Gustav Holst
The Philharmonic Orchestra will announce the exact program and the starting time of the concert shortly. The motto of this year's Summer Night Concert has already been announced: it is "Wanderlust".
Due to the ongoing Covid-19 pandemic, the Summer Night Concert 2021, similar to the previous year, will also only be able to take place under restrictions. The health and safety of the visitors and all participants has top priority!

ORF will broadcast the concert live on ORF 2 from 9.20 pm.
Venue
Schönbrunner Schlossstraße
1130
Wien
Map