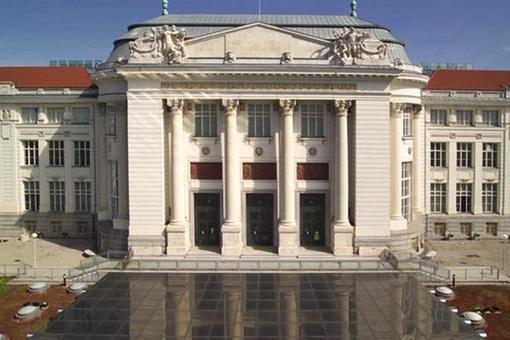 Work & Production. thinking_forward_
This year marks the 250th anniversary of the birth of Ludwig van Beethoven - and the Vienna Technical Museum celebrates with us! On November 14, 2020, in the ballroom of the Museum a concert and the presentation of the new online exhibition
"Beethoven.on.site."
The two musicians Stefan Donner and Kaori Saeki play a four-handed piano concerto on a fortepiano by Nannette Streicher from 1819. The famous instrument maker was a master of her trade and a close friend of Beethoven.
The Austrian Media Library of the Technical Museum Vienna preserves several thousand historical shellac recordings of works by Ludwig van Beethoven, recorded under renowned conductors and interpreters such as Wilhelm Furtwängler, Arturo Toscanini, Richard Strauss and Felix Weingartner. In the online exhibition, a selection of these recordings is virtually assigned to the places where the compositions were written and the places of their premieres. All sound recordings are illustrated with photos and accompanied by detailed background texts.
10:30 am: Admission
11:00 am: Welcome and introduction of the online exhibition "Beethoven.vor.Ort
11:30 am: Concert
12:30 pm: After the concert, possibility for lunch in the restaurant
(reservation recommended) and free visit of the museum
Costs: EUR 25,-
Venue
Mariahilfer Straße 212
1140
Wien
Map
Current Dates
Sat.

14 Nov 2020

,

10:30 a.m.

-

11:30 a.m.