Theater im Park am Belvedere 2023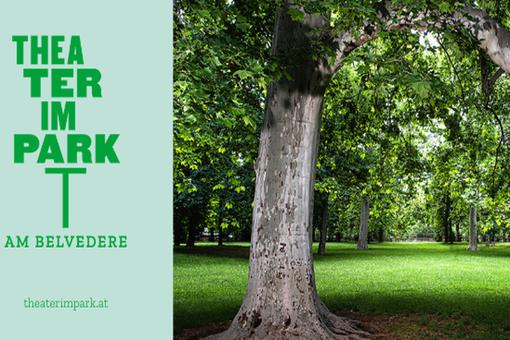 The private garden of Palais Schwarzenberg - a beautiful, two-hectare English natural garden in the 3rd district is also open in 2023 for communal cultural enjoyment under the open sky. Surrounded by over 100-year-old plane trees, one of Vienna's summer stages will be staged from May 25 to September 16, 2023.

Many stars from the worlds of cabaret, comedy, classical music, pop or theater, who have joined us in previous years, will be performing again. Numerous well-known artists are new to the 2023 season.

From the theater to the museum: as a special bonus, visitors to Theater im Park receive free admission to the Museum im Oberen Belvedere on the day of the event or the following day (upon presentation of the Theater im Park ticket at the Belvedere ticket office, subject to availability)!


Venue
Prinz-Eugen-Straße/Ecke Plößlgasse
1030
Wien
Tickets & Info
Detailliertes Programm & Tickets:
Current Dates
Tue.

06 Jun 2023

Wed.

07 Jun 2023

Thu.

08 Jun 2023

Fri.

09 Jun 2023

Sat.

10 Jun 2023

Sun.

11 Jun 2023

Mon.

12 Jun 2023

Tue.

13 Jun 2023

Wed.

14 Jun 2023

Thu.

15 Jun 2023
All dates
All Dates
June

Tue.

06 Jun 2023

Wed.

07 Jun 2023

Thu.

08 Jun 2023

Fri.

09 Jun 2023

Sat.

10 Jun 2023

Sun.

11 Jun 2023

Mon.

12 Jun 2023

Tue.

13 Jun 2023

Wed.

14 Jun 2023

Thu.

15 Jun 2023

Fri.

16 Jun 2023

Sat.

17 Jun 2023

Sun.

18 Jun 2023

Mon.

19 Jun 2023

Tue.

20 Jun 2023

Wed.

21 Jun 2023

Thu.

22 Jun 2023

Fri.

23 Jun 2023

Sat.

24 Jun 2023

Sun.

25 Jun 2023

Mon.

26 Jun 2023

Tue.

27 Jun 2023

Wed.

28 Jun 2023

Thu.

29 Jun 2023

Fri.

30 Jun 2023

July

Sat.

01 Jul 2023

Sun.

02 Jul 2023

Mon.

03 Jul 2023

Tue.

04 Jul 2023

Wed.

05 Jul 2023

Thu.

06 Jul 2023

Fri.

07 Jul 2023

Sat.

08 Jul 2023

Sun.

09 Jul 2023

Mon.

10 Jul 2023

Tue.

11 Jul 2023

Wed.

12 Jul 2023

Thu.

13 Jul 2023

Fri.

14 Jul 2023

Sat.

15 Jul 2023

Sun.

16 Jul 2023

Mon.

17 Jul 2023

Tue.

18 Jul 2023

Wed.

19 Jul 2023

Thu.

20 Jul 2023

Fri.

21 Jul 2023

Sat.

22 Jul 2023

Sun.

23 Jul 2023

Mon.

24 Jul 2023

Tue.

25 Jul 2023

Wed.

26 Jul 2023

Thu.

27 Jul 2023

Fri.

28 Jul 2023

Sat.

29 Jul 2023

Sun.

30 Jul 2023

Mon.

31 Jul 2023

August

Tue.

01 Aug 2023

Wed.

02 Aug 2023

Thu.

03 Aug 2023

Fri.

04 Aug 2023

Sat.

05 Aug 2023

Sun.

06 Aug 2023

Mon.

07 Aug 2023

Tue.

08 Aug 2023

Wed.

09 Aug 2023

Thu.

10 Aug 2023

Fri.

11 Aug 2023

Sat.

12 Aug 2023

Sun.

13 Aug 2023

Mon.

14 Aug 2023

Tue.

15 Aug 2023

Wed.

16 Aug 2023

Thu.

17 Aug 2023

Fri.

18 Aug 2023

Sat.

19 Aug 2023

Sun.

20 Aug 2023

Mon.

21 Aug 2023

Tue.

22 Aug 2023

Wed.

23 Aug 2023

Thu.

24 Aug 2023

Fri.

25 Aug 2023

Sat.

26 Aug 2023

Sun.

27 Aug 2023

Mon.

28 Aug 2023

Tue.

29 Aug 2023

Wed.

30 Aug 2023

Thu.

31 Aug 2023

September

Fri.

01 Sep 2023

Sat.

02 Sep 2023

Sun.

03 Sep 2023

Mon.

04 Sep 2023

Tue.

05 Sep 2023

Wed.

06 Sep 2023

Thu.

07 Sep 2023

Fri.

08 Sep 2023

Sat.

09 Sep 2023

Sun.

10 Sep 2023

Mon.

11 Sep 2023

Tue.

12 Sep 2023

Wed.

13 Sep 2023

Thu.

14 Sep 2023

Fri.

15 Sep 2023

Sat.

16 Sep 2023

Fewer dates