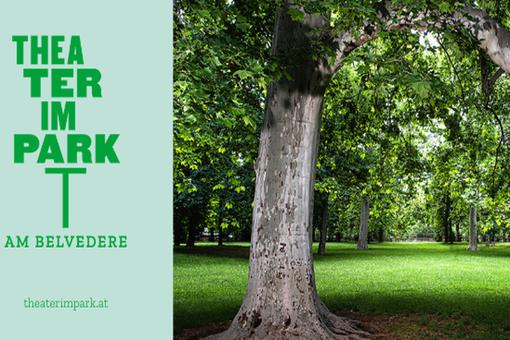 Theater im Park am Belvedere 2021
For a whole five months, the atmospheric private garden of the Princely Schwarzenberg Family Foundation will once again be open to the culturally interested live audience.

In 2021 the Theater im Park will become the exclusive venue for the Simpl Revue "Crown of Exhaustion", which will premiere here . The established ensemble (Bernhard Murg, Joachim Brandl, Matthias Mamedof, Julian Loidl, Johannes Glück, Ariana Schirasi-Fard, Jennifer Frankl and Katharina Dorian, directed by Michael Niavarani) will be on view until June 30.

There will be a reunion with many stars from cabaret, comedy, classical music, pop or theater, who have been with us from the beginning of the first season: among others with Jonas Kaufmann, Helmut Deutsch, Maria Happel & Sona MacDonald, Dörte Lyssewski, Matthias and Franz Bartolomey, Maya Hakvoort, Konstantin Wecker, Ernst Molden and the Nino from Vienna, Andreas Vitásek, Gernot Kulis, Omar Sarsam, Christoph Fritz, Stermann & Grissemann, Klaus Eckel, Viktor Gernot, Alex Kristan, Harald Schmidt, Erwin Steinhauer, Gery Seidl, Dieter Nuhr and of course "host" Michael Niavarani.

Many renowned artists are new to the show: Birgit Minichmayr, Angelika Kirchschlager, Florian Klenk and Florian Scheuba, Lukas Resetarits, Die Hektiker, Franui & Nikolaus Habjan, Gerhard Polt & Well-Brüder, Carolin Kebekus, Lisa Eckhart, Dr. Eckart von Hirschhausen, Karl Markovics, Michael Maertens, Signum Sax & Matthias Bartolomey, Günther Groissböck & Philharmonia Schrammeln, Amarcord Wien & Stefanie Irányi, Michael Köhlmeier, Lisz Hirn, Konrad Paul Liessmann, Raoul Schrott, soloists of the Vienna Philharmonic, the Vienna Boys Choir, Philharmonix, Gert Steinbäcker & Band and many more.
Venue
Prinz-Eugen-Straße/Ecke Plößlgasse
1030
Wien
Tickets & Info
Detailliertes Programm & Tickets:
Current Dates
Fri.

24 Sep 2021

Sat.

25 Sep 2021

Sun.

26 Sep 2021

Tue.

28 Sep 2021

Wed.

29 Sep 2021

Thu.

30 Sep 2021