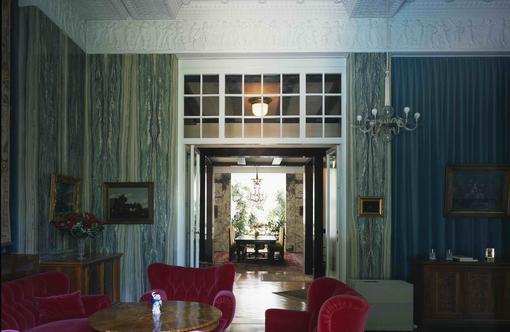 Loos2020
Adolf Loos is one of the most important and influential architects of the 20th century. In his architecture he tried to combine tradition and progress and opposed radical developments. His approach, therefore, often seems contradictory and complex - and so Adolf Loos remains misunderstood in many ways to this day and his work, which focuses on the interior, remains hidden.

In the anniversary year 2020, well-known but also hidden Loos buildings and interiors will be made accessible to the public for the first time via guided tours.


Apartment: Friedrich Boskovits II
Liberary of the City of Vienna - Music Collection, Loos Rooms
1., Bartensteingasse 9
Date: 8.10.2020
Apartment Alfred Kraus
3., Mohsgasse 2
Dates: 9. & 16.10.2020
Apartment Rosenfeld
13., Wattmanngasse 11
Dates: 10. & 17.10.2020
Apartment Emil Löwenbach
1., Reischachstraße 3
Date: 10.10.2020

Registration absolutely necessary!
Tickets cost between 20-25 euros for adults and 15 euros at a reduced rate for young people up to 25 years of age. Guided tours to the Loos Rooms of the Vienna City Library are free of charge.
The event takes place under the prescribed COVID 19 protective measures. Please bring your mouth and nose protection mask.
Tickets & Info
Anmeldung & Info:
Current Dates
Thu.

08 Oct 2020

Fri.

09 Oct 2020

Sat.

10 Oct 2020

Fri.

16 Oct 2020

Sat.

17 Oct 2020