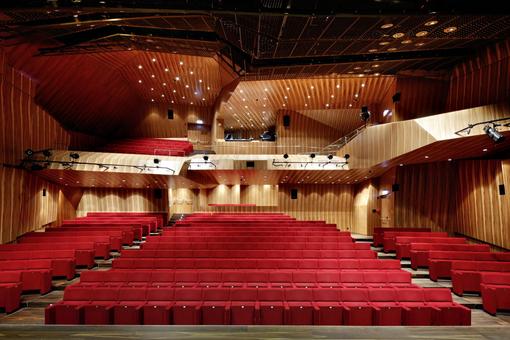 Sinfonisches Jugendblasorchester Wien - Grand Prairie Fine Arts Academy Singers
Every time the Grand Prairie Fine Arts Academy singers gather on stage, they amaze their audience. In Vienna, the renowned American youth choir under the direction of Joel Duarte performs together with the Vienna Symphony Youth Orchestra under the direction of Daniel Muck.
A colourful program can be expected with Bach chorals, Beethoven's "Ode to Joy", the folk traditional "The Yellow Rose of Texas", film music and much more!
Program:
Sinfonisches Jugendblasorchester Wien (SJBO Wien)
– Johann Sebastian Bach (1685-1750): Choräle
– Gustav Holst (1874-1934): The Planets, op. 32
– Robert W. Smith (1958-): In a Gentle Rain
– John Powell (1963-): How to Train Your Dragon (Music from the motion picture)
– Ludwig van Beethoven (1770-1827): from Symphony No.9, 4th movement: Ode To Joy
Grand Prairie Fine Arts Academy (GPFAA)
– Morten Johannes Lauridsen (1943-): from Les Chansons des Roses: Dirait-on
– William L. Dawson (1899-1990): Soon-Ah Will Be Done
– Traditional: The Yellow Rose of Texas (arr. by John Leavitt, 1956-)
– Josiah K. Alwood (1828-1909): Unclouded Day (arr. by Shawn Kirchner, 1970-)
– Ariel Ramírez (1921-2010): from Misa Criolla : Gloria
– Sergei Rachmaninoff (1873-1943): from Vsenoshchnoe bdenie (All-Night Vigil), Op.
37: Bogoroditse Devo Raduisya
– Vida: Famine Song (arr. by Matthew Culloton, 1976-)
– Alberto Grau (1937-): Kasar Mie La Gaji
Venue
Am Augartenspitz 1
1020
Wien
Map
Current Dates
There are no dates scheduled currently.