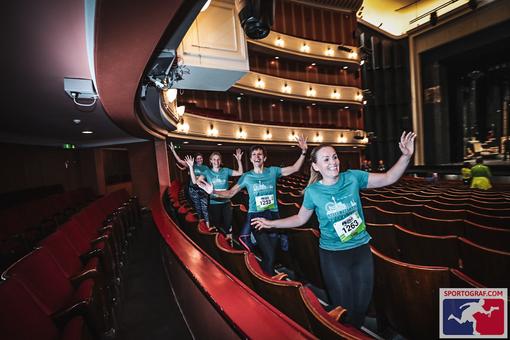 Vienna Urban Trail
Walking / Running and marvelling through the city:
On 22 March 2020 the first Vienna Urban Trail, an adventure and discovery run of a special kind, will start. In sports shoes you will run through various buildings, sights, companies and cultural sites of the 9th district of Vienna. Completely without timekeeping and competitive character, the main focus is on having fun with sports and exploring cultural beauties.
The start takes place on Sunday morning at 9:00 a.m. in several waves, so that later on the running course at entrances, on stairs and in the buildings there is no traffic jam. Over a distance of about 7 kilometres you will run through more than 8 exciting buildings, each with its own activities and attractions. You can find out which course highlights these are on the event website at www.viennaurbantrail.com as well as on Facebook and Instagram. Stopping, looking around, taking photos and videos is always welcome.
Registration fee: 18 to 28 Euros depending on the current registration period

Translated with www.DeepL.com/Translator (free version)
Tickets & Info
Anmeldung & Info: