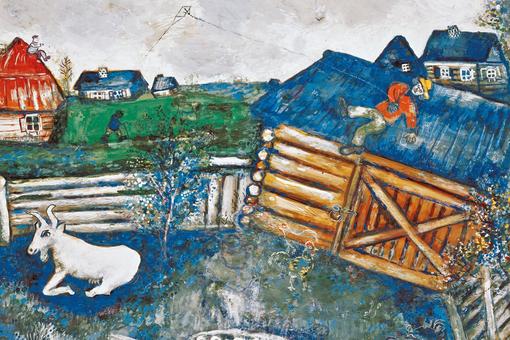 Munch Chagall Picasso
The Albertina houses one of Europe's most important compilations of Modernist art in the form of the Batliner Collection.
Its permanent display starts off with such artists of Impressionism and Post-Impressionism as Degas, Cézanne, Toulouse-Lautrec, and Gauguin. Further highlights include examples of German Expressionism, with the groups of Brücke and Der Blaue Reiter, and the art of New Objectivity, with works by Wacker, Sedlacek, and Hofer. An in-depth focus on Austrian art comprises works by Kokoschka and paintings by Egger-Lienz. The great diversity of the Russian avant-garde is represented by paintings by Goncharova, Malevich, and Chagall.
The presentation is topped off by numerous chefs-d'oeuvre by Picasso, ranging from his early Cubist pictures and works from his mature period of the 1940s to superb prints that have not yet been exhibited and paintings from his experimental late period.
Current Dates
Sun.

16 Feb 2020

,

10 a.m.

-

6 p.m.

Mon.

17 Feb 2020

,

10 a.m.

-

6 p.m.

Tue.

18 Feb 2020

,

10 a.m.

-

6 p.m.

Wed.

19 Feb 2020

,

10 a.m.

-

9 p.m.

Thu.

20 Feb 2020

,

10 a.m.

-

6 p.m.

Fri.

21 Feb 2020

,

10 a.m.

-

9 p.m.