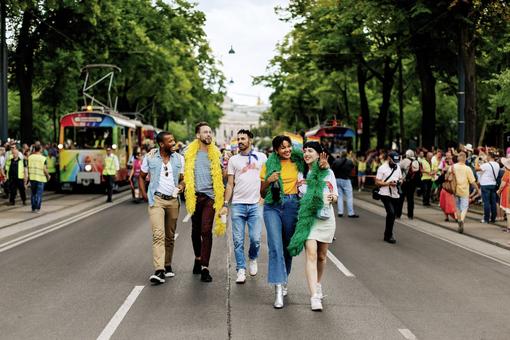 Vienna Pride and Rainbow Parade 2021
This year, Vienna Pride is focusing on the topic of visibility. And of course safety. Numerous events stand up for the rights of lesbians, gays, transgenders, bisexuals, intersexuals and many more.

The highlight is the Rainbow Parade on 19 June, which will take place for the 25th time as a foot and bicycle demonstration around the Ring.
Tickets & Info
Vienna Pride