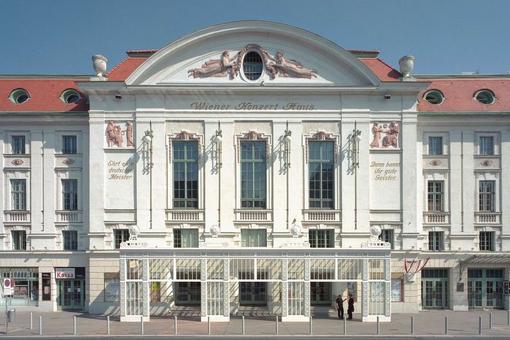 Wien Modern 32
The Austrian festival for contemporary music presents 100 events at 24 venues in 12 Viennese districts under the title "Wachstum" (Growth). For the 32nd time, Vienna becomes the meeting place for fans of contemporary music – with 110 world premieres and first performances.
The city is growing. The population is growing. The economy is growing. Growth is everywhere. For many, the necessity of growth has become a mantra. In the world of music, the matter feels quite different. Music as a contemporary art form listens to the pulse of our time with its very own means.
At this year's Wien Modern festival, numerous artists interpret the subject of growth.
Current Dates
Mon.

28 Oct 2019

Tue.

29 Oct 2019

Wed.

30 Oct 2019

Thu.

31 Oct 2019

Fri.

01 Nov 2019

Sat.

02 Nov 2019

Sun.

03 Nov 2019

Mon.

04 Nov 2019

Tue.

05 Nov 2019

Wed.

06 Nov 2019
All dates
All Dates
November

Thu.

07 Nov 2019

Fri.

08 Nov 2019

Sat.

09 Nov 2019

Sun.

10 Nov 2019

Mon.

11 Nov 2019

Tue.

12 Nov 2019

Wed.

13 Nov 2019

Thu.

14 Nov 2019

Fri.

15 Nov 2019

Sat.

16 Nov 2019

Sun.

17 Nov 2019

Mon.

18 Nov 2019

Tue.

19 Nov 2019

Wed.

20 Nov 2019

Thu.

21 Nov 2019

Fri.

22 Nov 2019

Sat.

23 Nov 2019

Sun.

24 Nov 2019

Mon.

25 Nov 2019

Tue.

26 Nov 2019

Wed.

27 Nov 2019

Thu.

28 Nov 2019

Fri.

29 Nov 2019

Sat.

30 Nov 2019